Semi-permanent Lash Extensions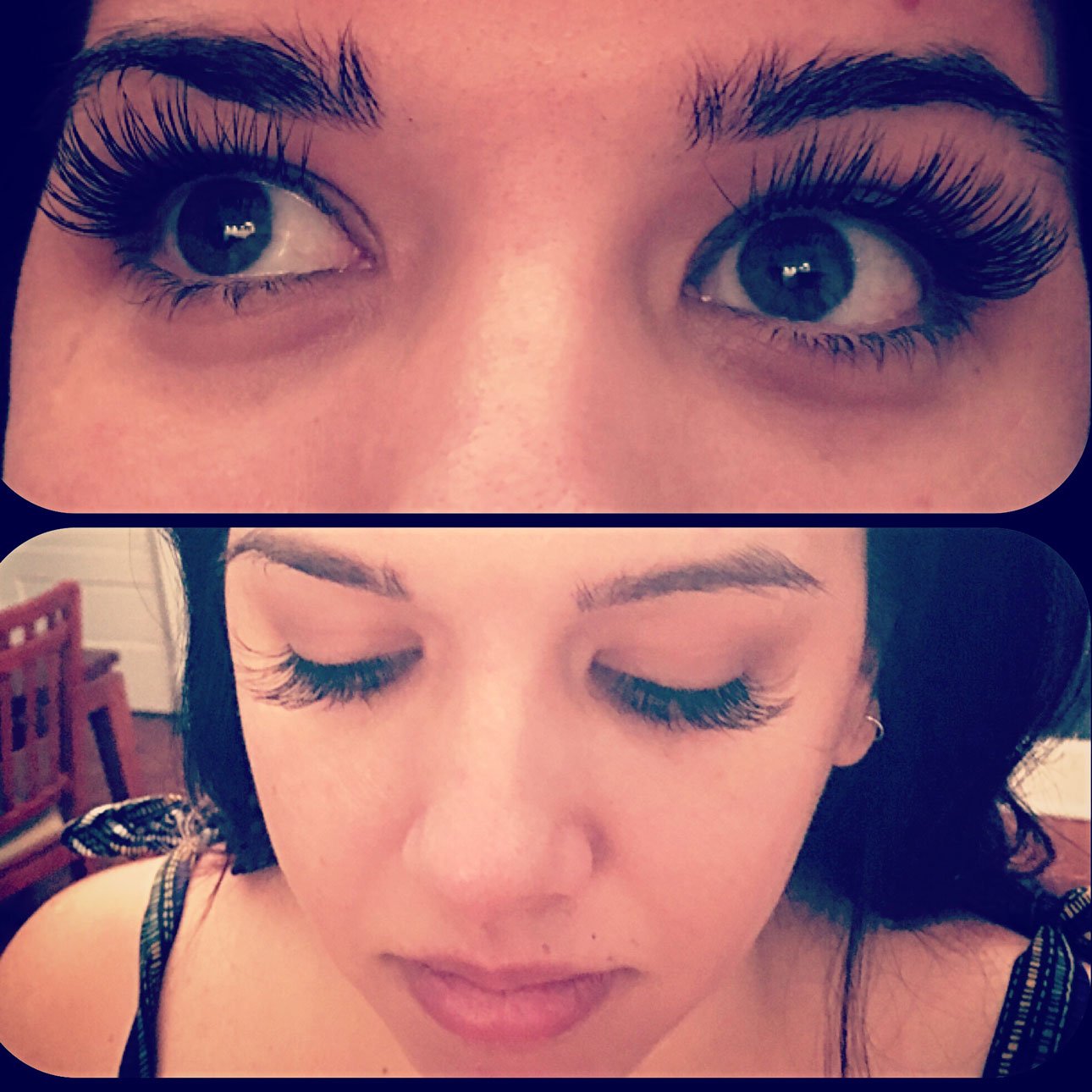 Semi-permanent Lash Extensions
Lash Extensions are designed to transform your natural lashes into the full, lush lashes you have always wanted without damaging your natural lashes. You will begin with a free consultation to assess your lashes and expectations. It is recommended to come in with no mascara, however we can provide you with cleanser for removal. Your initial application is approximately 2 hours. Your natural lashes are individually separated and the lash extensions are individually applied to your natural lashes. It is important to remain still while the application is in process so your eyes are fully relaxed. Your lashes will need to be maintained every 2-4 weeks with a 1 to 1.5 hour re-lash appointment.
Here is a List and description of services:
Synthetic & Mink Lash Extensions:
Full Set of Mink Lashes: $200
Full Set of Synthetic Lashes: $150 & up
Re-lash for Synthetic Lashes: 2 week $50 & up, 3 week $75 & up, 4 week $100 & up
Re-lash for Mink Lashes: 2 week $75 & up, 3 week $100 & up, 4 week $125 & up
Petite or Mini Application: $75 & up
Lash Extension Aftercare
Do not wet your eyelashes for 12-24 hours after your procedure. This
will give the glue an appropriate amount of time to cure. You should also avoid steam
rooms / saunas and swimming during this period.

• Please come to your appointment with no mascara or eye makeup on, as it will take
away from your appointment time for your esthetician to remove it.

• Do not use waterproof mascara on your eyelashes. A water soluble mascara or one
designed specifically for eyelash extensions is fine to use, although you will probably
find that you no longer require mascara.

• Use cotton swabs to remove makeup, only with an OIL FREE cleanser, by working
gently around the eyelashes.

• Do not use cleansers, makeup removers or moisturizers that contain oil or solvents
on your eyes, as these will compromise the bonding agent used to adhere your
eyelashes.

• Do not rub your eyes, instead you should get used to patting your eyes gently which
is in fact much better for the eyelashes and the sensitive skin around the eyes.

• Never pull your eyelash extension off as it will pull out your natural eyelash. If you
want them removed contact your esthetician for our professional eyelash removal
service.
• Do not perm or tint your eyelash extensions.

• Do not use eyelash curlers on your eyelashes, if you would like more curl please

• If possible try to avoid sleeping on you lashes.

• Book your next lash fill at 2 to 4 week intervals in order to maintain your optimum
eyelash effect.